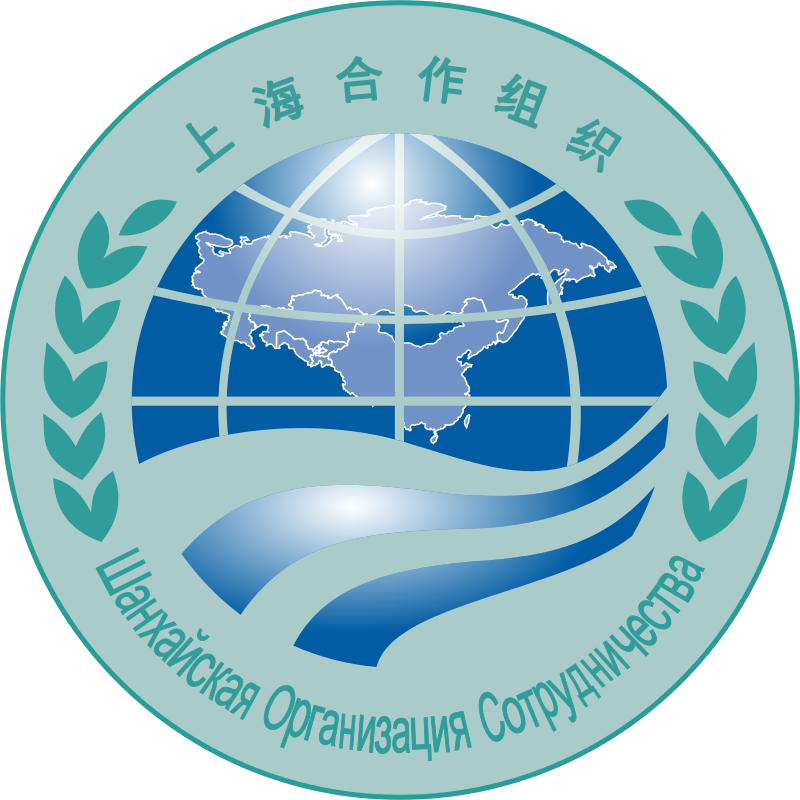 General information. Shanghai Cooperation Organization (SCO) is a regional international union, established on 15 June 2001 in Shanghai, during a joint meeting of the presidents of 6 countries (Russia, China, Kazakhstan, Uzbekistan, Tajikistan and Kyrgyzstan). Current Secretary General of the organization is Zhang Ming.
Member States. Russia, Kazakhstan, Kyrgyzstan, China, Tajikistan, India, Pakistan and Uzbekistan. Afghanistan, Iran, Mongolia and Belarus have an observer status, Azerbaijan, Turkey, Cambodia, Nepal, Armenia and Sri Lanka are "dialogue partners".
Objectives. The objectives of the SCO are to promote good neighborhood and friendship, strengthen mutual trust, promote effective cooperation in various fields, and support joint efforts to ensure peace, stability and security in the region.
Cooperation with Azerbaijan. At the meeting of the Council of Heads of SCO member states on 10 July 2015, a decision was made to grant Azerbaijan the status of a dialogue partner in the SCO. On 13 July, President Ilham Aliyev officially confirmed the fact at the Cabinet of Ministers' meeting. In this regard, the draft Memorandum on giving this status was submitted to the Republic of Azerbaijan.
On 16 September 2015, at the 14th meeting of Ministers of Foreign Affairs and Foreign Economic Relations of the SCO, Deputy Minister of Economy attended the meeting in the Chinese city of Sian.
On 14 March 2016, a "Memorandum on giving to the Republic of Azerbaijan the status of dialogue partner in the Shanghai Cooperation Organization" was signed in Beijing.
At present, works are proceeding to establish cooperation with the SCO Bank Community. The main purpose of this structure, established in 2005, is to organize a financing mechanism for projects supported by SCO member states. In this regard, cooperation with leading economic entities in the SCO region, investment projects financing, exchange of experience, personnel training and other directions have been identified.
A delegation led by the Deputy Minister of Economy took part in the SCO Economic Forum held on June 23, 2021 in Dushanbe.
Yusif Abdullayev, acting executive director of the Export and Investment Promotion Agency of the Republic of Azerbaijan - AZPROMO, participated in the "Economic Forum and Industrial Innovations Exhibition" of the SCO held in Tashkent, Uzbekistan on August 16-17, 2022. During the speech at the "Features of international cooperation and restoration of trade and economic relations" panel, information on trade relations with SCO members as well as business and investment opportunities created in our country were provided to the participants. At the same time, ideas were exchanged with the Deputy Secretary General of the SCO on the creation of an information exchange system to increase export and import transactions.
On September 16, 2022, the Summit of the member countries of the Shanghai Cooperation Organization was held in Samarkand. The Minister of Economy participated in the summit as part of the delegation led by the President of the Republic of Azerbaijan. The Samarkand Declaration was adopted as the conclusion of the summit.